World Heritage Site by UNESCO
East bank
Residence Bassac is located in the attractive, small town of Champasak.
Once known as Bassac, from which our hotel takes its name, the town has a unique character and comprises nine villages.

Location
Ban Vat Armat, Champasak,
Champasak Province, Lao PDR
southern laos
If you choose to return to Pakse along the east bank of the Mekong, you can take the ferry with your vehicle at Ban Lak Sisip (around 40 kilometres from Champasak).
The ferry can transport minibuses, cars, motorcycles and bicycles and there are various sites and activities worth visiting along the way.
The road is a little less interesting than the shore opposite, but visitors are likely to find something interesting and enjoyable at different points.
From the village of Lak Sisip itself, a path leads to a workshop where local craftsmen create ornate statues and figures from the local wood.
You can also head south from the village to visit the temple of Wat Tomo.
The temple also dates from pre-Angkorian times and construction is believed to have started in the 7th century. The temple ruins are attractive and intriguing with sacred trees along the temple.
From this same side of the river, it is possible to reach the village of Kiet Nong, nestled along a trail of around 9 kilometres which starts at the village of Ban Thang Beng.
Here, it is possible to walk on foot or ride on an elephant to the shrine of Phou Asa, a mysterious site, lying on the top of a mountain.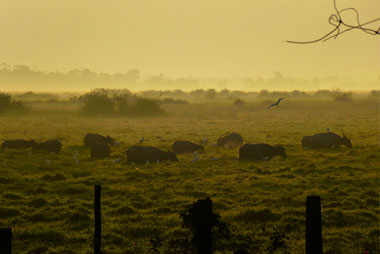 Continuing on in the direction of Pakse, the Tad Koy waterfall is the perfect place to enjoy the nature and the entertainment offered by the young Lao who swim near the falls. To reach the waterfall, you follow the trail from Ban Lak Saoha (on Route 25).
Whichever route you prefer, the tranquility of the villages, and temples is unique and contrasts with the hustle & bustle of other parts of SE Asia. Let yourself be amazed by the unique smells of the local markets and small inns and enjoy the freshness offered by the sumptuous, sacred trees. You will enjoy unique landscapes and lush tropical vegetation throughout your visit to Champasak.
best base point in southern laos
Visit Champasak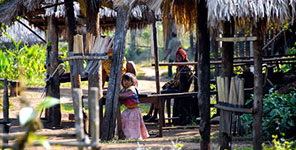 History & culture
Champasak is a charming, small town and a haven of peace whose tranquility contrasts with the noisy and dusty towns & cities of SE Asia.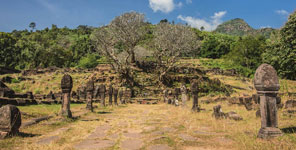 visit champasak
In Champasak, the villagers greet you with a broad smile and a "Sabaidee!" ("Hello!"), and your days will be punctuated by the parade of children in their uniforms going to & from school.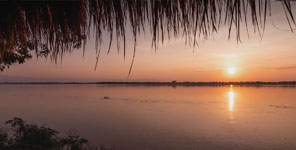 wat phou
By taking the main street on the right, continue for 10 kilometers to reach Wat Phou and the other ruins in the grounds. This famous temple of Wat Phou ("Temple of the Mountain")