World Heritage Site by UNESCO
Southern Laos
Residence Bassac is located in the attractive, small town of Champasak.
Once known as Bassac, from which our hotel takes its name, the town has a unique character and comprises nine villages.

Location
Ban Vat Armat, Champasak,
Champasak Province, Lao PDR
southern laos
BOLOVEN PLATEAU,
4000 ISLANDS & PAKSE
The quiet little town of Champasak is the ideal starting point to explore the rest of the province and region. From here you can easily reach the 4,000 Islands and Bolaven Plateau, as well as Pakse. The rest of the country and the neighbouring countries of Cambodia, Thailand & Vietnam are all accesible via Pakse Airport.
The Bolaven Plateau is an area of southern Laos known for its plethora of waterfalls and coffee plantations, thanks to its elevation above sea level. Its most notable waterfalls include Tad Lo and Tad Fane ("tad" in Lao translates as "cascade").
At 120 metres high, Tad Fane is the highest waterfall in Laos. The altitude, climate and rich volcanic soils of the plateau all combine to allow the production of some of the best coffee in SE Asia. There are a variety of ways to visit the plateau and you can ask the team at Residence Bassac for more information and to organise a visit.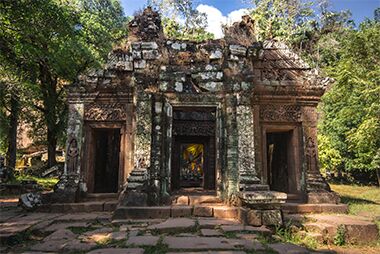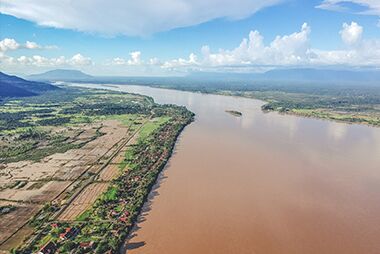 The 4,000 Islands (Si Phan Done in Lao) vary in size from tiny islets to very large inhabited islands. The best known of these are Don Det, Don Khon, Don Khong and Don Daeng. Island life is slower than on the mainland, and Don Det is certainly the liveliest island of the four.
During your visit, you can spend the entire afternoon enjoying a drink, relaxing in a hammock or cycling on the island. For those who prefer peace and quiet, go to the island of Don Khon, located 4 kilometres away and connected to Don Det by a charming little bridge. It is from this island that you can hire a boat to go to try and see the rare Irrawaddy River Dolphins. Don Daeng is the most northerly inhabited island at Champasak.
Pakse is the capital Champasak Province and the second largest city in Laos, in terms of inhabitants.
It is home to one of the biggest markets in Laos: Talat Dao Hueang. Many festivals and events are organized there every year, and the city is located about thirty minutes by car from Residence Bassac.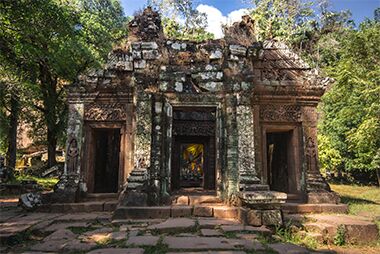 some possible tours
Visit Champasak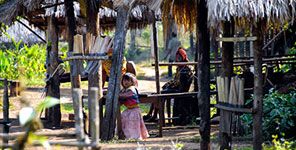 History & culture
Champasak is a charming, small town and a haven of peace whose tranquility contrasts with the noisy and dusty towns & cities of SE Asia.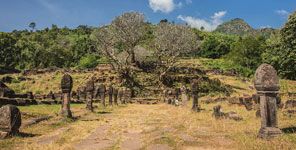 visit champasak
In Champasak, the villagers greet you with a broad smile and a "Sabaidee!" ("Hello!"), and your days will be punctuated by the parade of children in their uniforms going to & from school.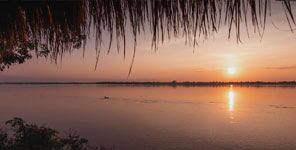 wat phou
By taking the main street on the right, continue for 10 kilometers to reach Wat Phou and the other ruins in the grounds. This famous temple of Wat Phou ("Temple of the Mountain")